Our Company Services
Packing and Unpacking
Loading and Unloading
Car Transport Services
Transportation Services
HouseHold Shifting
Warehousing Services
Insurance Moving
Testimonials
Smith
"Just want you to know how much we appreciate all the nice things you have done for us. We wouldn't have made it without Moving Company Illinois,"
Campbell
I was very impressed with the delivery time on my order. I placed the order on Sunday and received the boxes Tuesday morning.
Visit Us At
Welcome to Moving Company Illinois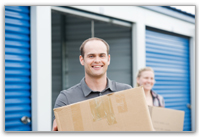 Moving Company Illinois is a family-owned business operating a full-service relocation company and carrier for residential and corporate moves.
We provide one-stop, end-to-end moving and storage services for residential and commercial relocation, including:
Local and long distance moving services
Residential moving services
Commercial moving services

Moving Tips
Start by packing your clothing that is out of season. For example if you are moving in summer. Pack up you winter clothes,boots, winter sporting equipment, etc. This will give you a sense of accomplishment. A common mistake made when packing clothing is to pack using the largest moving box possible.
Packing Clothes Effectively - Get the Ball Rolling
Apply the 80/20 Rule to Packing
The One Year Rule & What To Toss
Packing Up the Kitchen
Packing Your Bed and Mattress - Moving Trucks